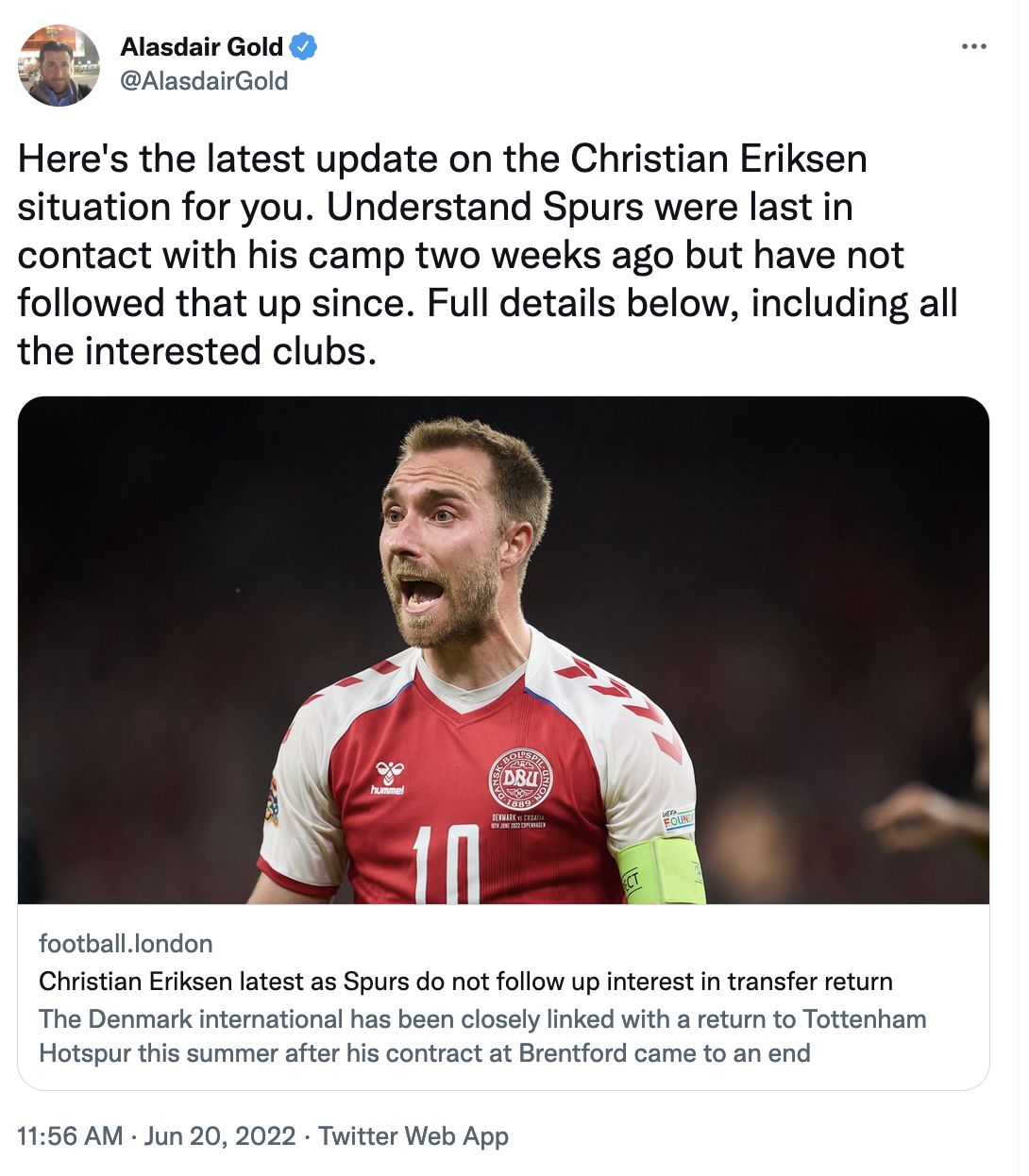 Tottenham is now just one of six (count 'em, six) top-flight sides circling one-time Tottenham ace, Christian Eriksen, according to Football London. The report suggests that there is now an entire flotilla of clubs interested in signing the Danish International for next season. Brentford is allegedly joined by Manchester United, Spurs, Everton, Newcastle, Leicester, and even West Ham.
Mauricio Pochettino was a fan of Christian Eriksen, calling the Dane 'special', and he once was, but that was in footballing terms a lifetime ago, and now the same merry dance surrounding Eriksen when he left Tottenham is getting a reprise.
I take a view that too many football fans have short memories, and Eriksen's departure from Spurs was not only a protracted one, but one that caused the club problem after problem as the one-time playmaker tried to engineer a move out of north London. Additionally, there's the business of his health. People that allow medical conditions to define them are mentally weak.